Internal Liberal Party research in seats stretching across the metropolitan boundary from Frankston in the east to Geelong in the west shows Andrews' net favourability rating (those who like him, minus those who do not) is between negative 10 and negative 20. These are firm views: very few people are yet to make up their minds about him.
The Coalition reckons it is in with a serious chance in three of those seats: the Labor-held Dunkley (around Frankston), Corangamite (around Geelong) and McEwen (in Melbourne's outer-north).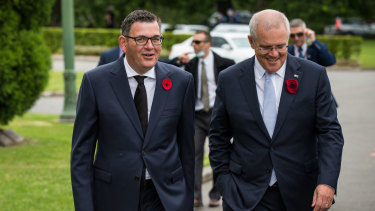 In focus groups, run for the Liberal Party, some voters in these seats label the premier "out of touch", a "bully" and a "dictator".
He remains quite popular, however, in much of the state, having consistently rated as one of the most popular state premiers and maintaining an election-winning lead despite a reduced primary vote, according to the most recent Resolve Political Monitor.
Armed with this research, the Coalition is likely to roll out new ads linking Albanese and Andrews targeting the outer suburbs where the party hopes lingering pandemic frustrations of self-employed people, casual workers and some ethnic voters could turn people off federal Labor. These could feature references to Andrews' management of the pandemic.
The premier has not yet appeared in a campaign event with Albanese. The federal opposition leader has stood alongside Premier Mark McGowan in Perth, and The Australian reported on Saturday he would join Annastacia Palaszczuk in Queensland this week.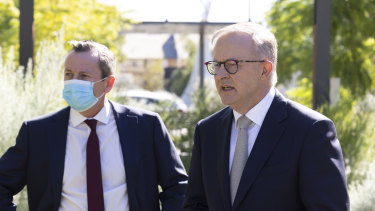 An unpopular Victorian Labor government has harmed a federal Labor election campaign before. In 1990, the Cain-Kirner government presided over an economic collapse. Ten of the 12 seats lost by Bob Hawke's government were in Victoria.
But it's whether voters' views on Andrews are suppressing support for Albanese.
Labor campaigner-turned-pollster Kos Samaras says the Coalition is barking up the wrong tree because his polling suggests state Labor's vote is, on average, 7 per cent higher than federal Labor's in seats with geographical overlap.
A Labor MP in one of Melbourne's growth areas told The Age that anti-Andrews sentiment was being picked up, but it was not overwhelming and emanated from a handful of voter contacts each day. "Once you explain to them that's a state issue and this is federal, that helps a lot," the MP said.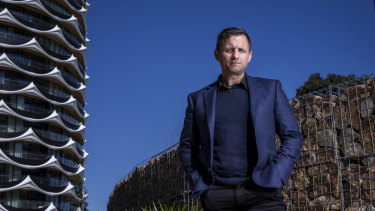 Samaras, who is conducting polling across the country, acknowledges Labor has a problem in the outer suburbs. However, he argues this is showing up across different major cities and says the Liberal Party vote in these same areas is struggling, albeit to a lesser extent.
The campaigner says he and his election-watching colleagues have never encountered an election that is so difficult to get a read on. He compares the May 21 poll to dozens of by-elections with uneven swings and varying attitudes on economic circumstances, lockdowns, gender issues and vaccine mandates.
The murky picture means Andrews' staff will likely be just as focussd on results from outer-suburban voting centres on election night, as they will be with the overall result.
Cut through the noise of the federal election campaign with news, views and expert analysis from Jacqueline Maley. Sign up to our Australia Votes 2022 newsletter here.