Here's a quick wrap of each Australian jurisdiction's latest COVID-19 statistics for Sunday, May 1.
You can get a more detailed, visual breakdown through the ABC's Charting the Spread story here.
This list will be updated throughout the day, so if you do not see your state or territory, please check back later. 
You can jump to the COVID-19 information you want to read by clicking below.
Victoria
Victoria has recorded another seven COVID-related deaths.
There were 7,654 new cases across the state in the latest reporting period, bringing the number of active cases to 55,513.
There are 437 people in Victorian hospitals after contracting COVID-19. Of those patients, 30 are in intensive care units and three are on ventilators.
The state has recorded almost 3,000 COVID-related deaths since the first infection was detected in 2020.
More than 67 per cent of Victorian adults have had at least three doses of a COVID-19 vaccine.
Tasmania
Tasmania has recorded 816 new COVID-19 cases and one new COVID-related death.
Three people are being treated in intensive care and, in total, 43 are in hospital. However, only 19 are being treated specifically for COVID-19 symptoms.
The number of known active cases in the state has dropped slightly compared to yesterday, down from 6,322 to 6,289.
New South Wales
Health authorities in New South Wales say another five people have died with COVID-19, a reduction from the 20 deaths recorded yesterday.
There are 1,604 people in hospital with the virus, and 75 of them are requiring treatment in intensive care.
The state has recorded 9,303 new cases, down from 11,709 yesterday.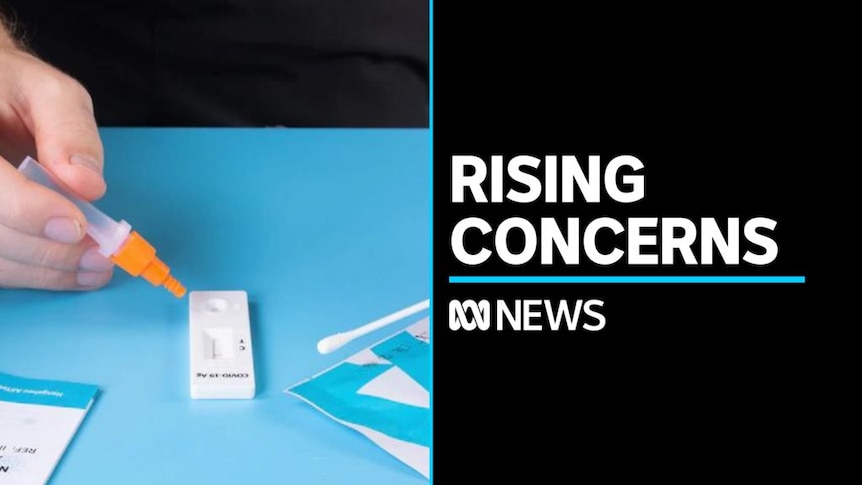 Loading form…