Matt Canavan has been the early topic of discussion at Prime Minister Scott Morrison's media conference in Rockhampton today.
The Nationals Senator yesterday described 2050 net zero targets as "dead" just hours after Mr Morrison was forced to defend his government's "absolute" commitment.
Mr Morrison this morning said Senator Canavan's position is "not the Coalition's position and it's not the government's position".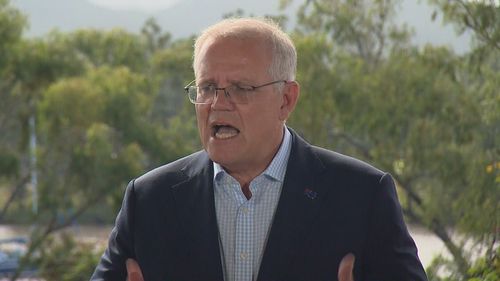 "That's his view. It's no surprise," he said.
"He's held it for a long time, that debate has been done in the Coalition and is resolved. "Our policy was set out very clearly."
Capricornia MP Michelle Landry, speaking alongside the prime minister, was more blunt: "Pull your head in, Matt."