The European Union is proposing to ban all oil imports from Russia by the end of this year and remove the country's biggest bank, Sberbank, from the SWIFT international payments network.
But the plan immediately ran into opposition from EU countries seeking a longer transitional period, including Hungary, which has reportedly already been offered an extra year to ditch Russian oil.
"The shortest period, we've been clear on that, our oil companies have been clear on that, is three to five years," Zoltan Kovacs, spokesperson for Prime Minister Viktor Orban, said.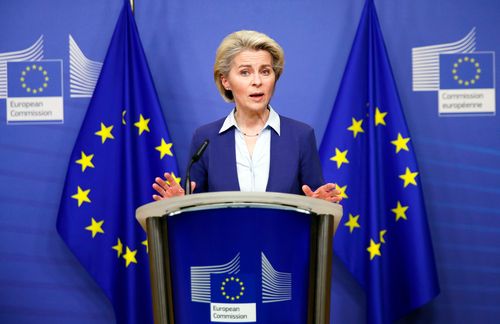 European Commission President Ursula von der Leyen said on Wednesday the measures would form part of a sixth round of sanctions against Russia over its invasion of Ukraine.
"We now propose a ban on Russian oil," she said during a speech to the European Parliament.
"Let's be clear: it will not be easy. But we simply have to work on it. We will make sure that we phase out Russian oil in an orderly fashion, to maximise pressure on Russia, while minimising the impact on our own economies."